Publications
For a full list of publications, see my Google Scholar page. Here, I summarize key publications across three research areas: (1) the empirics and ethics of algorithmic prioritization, (2) ethics and decision-making at the nexus of healthcare and K-12 education, and (3) social psychology and educational interventions.
Empirics and ethics of algorithmic prioritization
In this cluster of papers, I examine (1) the role of supervised machine learning in improving equity in civil rights enforcement, (2) the role that new tools from machine learning can play in helping researchers better connect theory to evidence in quantitative sociology, and (3) public views of and new methods for using large-scale genotyping data in policy-relevant contexts.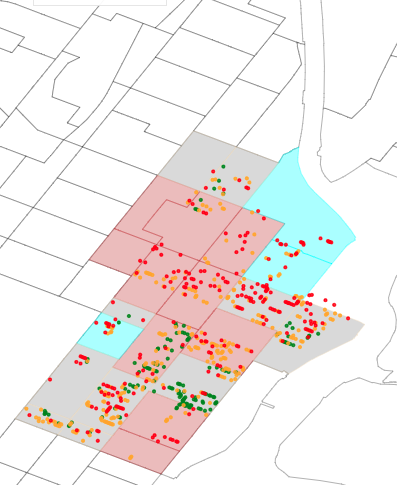 Lundberg, Johnson, and Stewart. What is your estimand? Defining the target quantity connects statistical evidence to theory. American Sociological Review, 2021.
Johnson and Rostain. Tool for surveillance or spotlight on inequality? Big data and the law. Annual Review of Law and Social Sciences, 2020.
Ye, Johnson, et al. Using machine learning to help vulnerable tenants in New York city. ACM COMPASS '19, 2019
Johnson, Sotoudeh (equal first authorship), and Conley. Polygenic Scores for Plasticity: A New Tool for Studying Gene-Environment Interplay. Forthcoming at Demography, 2022
Zhang, Johnson, Novembre, Freeland, and Conley. Public attitudes toward genetic risk scoring in medicine and beyond. Social Science and Medicine, 2021.
Ethics and decision-making at the nexus of healthcare and K-12 education
In this cluster of papers, I examine institutional linkages between two sectors that help people living with disabilities: (1) the healthcare sector, which takes responsibility for medical aspects of disability and (2) K-12 school districts, which take responsibility for disability as they impact learning-related outcomes. I study the role of parents and patient advocacy groups in both defining which institutions take responsibility for disability and decision-making within those institutions. Other papers examine the role of disease stigma in shaping public views of people with disabilities. These are a select sample and the full list is found on my CV and google scholar.
Johnson, Danis, and Hafner-Eaton. US state variation in autism insurance mandates: Balancing access and fairness. Autism, 2014.
Johnson, Barrett, and Sisti. The ethical boundaries of patient and advocate influence on DSM-5. Harvard Review of Psychiatry, 2013.
Sisti and Johnson. Revision and representation: The controversial case of the DSM-5. Public Affairs Quarterly, 2015.
Johnson, Harkins, Cary, and Karlawish. The relative contributions of disease label and disease prognosis to Alzheimer's stigma: A vignette-based experiment. Social Science and Medicine, 2015.
Social psychology and educational interventions
In this cluster of papers from early in my research career, I contributed to projects on how to use tools from social psychology to reduce inequalities in K-12 educational outcomes.
Yeager, Johnson, Spitzer, Trzesniewski, Powers, Dweck. The far-reaching effects of believing people can change: Implicit theories of personality shape stress, health, and achievement during adolescence. Journal of Personality and Social Psychology, 2014.
Yeager, Bundick, and Johnson. The role of future work goal motives in adolescent identity development: A longitudinal mixed-methods investigation. Contemporary Educational Psychology, 2012.